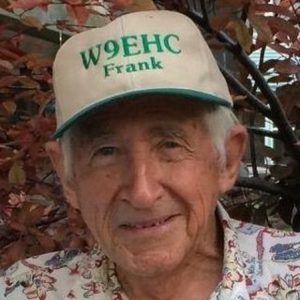 Kathy's Dad
(You might guess that his name is Frank!)
Interviews
Record Your Family's Stories
Since my best friend died some years ago, her daughters have loved watching our videos and hearing stories about their mom. While you are blessed to have your parents, grandparents, aunts, uncles, and mentors with you, find out all you can about them. Make up a list of questions for a personal interview. You might want to write out the answers in a special book or you might want to video the interview. It could be done at a party or in a quiet one-on-one cozy meeting place.
Here are some sample questions you could ask a mom or grandmother:
Ask her if she ever had any childhood nicknames.
What is her favorite childhood memory?
What was her best subject in school?
What was her worst?
How did she meet your dad/her husband?
What did she think of him when she first met him?
What is her favorite passage of Scripture? Why?
What does she think is her greatest accomplishment?
In what area would she says she's still a "Work in Progress?"
What is she looking forward to in the next decade of her life?