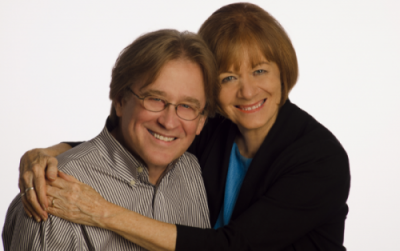 Do you wish for more enjoyable and special celebrations? Kathy & Jack Stockman love to inspire families to develop new traditions and make their celebrations more meaningful. They have spoken to over 100 groups and churches around the county, including Moody Church in Chicago, Ada Bible Church in Michigan, New Hope Presbyterian Church in Florida, Faith Church in Indiana, and McLean Bible Church in Virginia.
If you would like to inquire about scheduling a presentation for your group, please e-mail Kathy at [email protected] with your name and/or phone number and she will respond by e-mail or a phone call.
The most requested presentations are:
Celebration of Christmas
Celebration of Easter
Celebrations & Traditions
Making Mealtimes Special
Just for Women (relationships & mentoring)
Some Feedback on Jack & Kathy's Presentations
We would be thrilled to have you speak to our group again.
You are always high on the list of "desired speakers".
What a blessing you are to families!
I was with a group of friends this weekend that attended a presentation of yours @ a MOPS meeting. They all raved about what you had to share. We would like very much to have you speak about the Celebration of Christmas at our MOPS group this coming fall. You had spoken to our group several years ago, and everyone just raved (including me!!) about your presentation and the beautiful Advent Book (which I own!!)
I have to tell you that since seeing your presentation, Advent has become a very special time for our family. You spoke to our group last December and everyone LOVED you! You were one of the speakers that everyone wanted to hear again.
We received EXCELLENT speaker evaluations for your talk to the Mops Moms.
Here were some of the comments:
Excellent ideas!
I will establish traditions with my children now.
Fantastic – I wish they were able to talk more and stay longer!
The Advent Book is a great idea. Wish I had started sooner!
Great ideas for kids to celebrate Jesus' coming.
Wonderful! Thank you!